Music
Raz B Journey From Boy 2 King
From Boy 2 King

USPA NEWS - What age you decided to sing and dance. I'VE BEEN DANCING AND SINGING AS LONG AS I CAN REMEMBER. I STARTED THINKING I COULD DO THIS PROFESSIONALLY AT AGE 13.But my cousin marcus houston put me on also my manger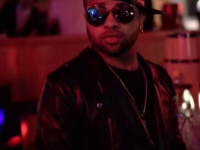 How it feels to even have china supporting your music. CHINA HAS BEEN AMAZING! THEY HAVE BEEN REALLY WELCOMING AND SUPPORTIVE. I'VE BEEN ABLE TO COLLABORATE WITH SOME OF THEIR ARTISTS AND I WAS THE FIRST FOREIGNER TO PERFORM AT THEIR HIP HOP FUSION AWARD SHOW THIS YEAR WHICH IS A HUGE AWARD SHOW AND AN EVEN BIGGER HONOR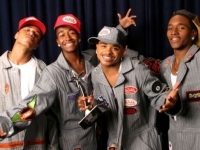 what's your relationship like with the fizz boogz and Omarion. THE BOYS ARE MY BROTHERS, THEY ALWAYS WILL BE. WE BUILT SOMETHING SPECIAL SO IN THAT REGARD, THEY'RE A PART OF ME. WE'VE BEEN TALKING A LOT MORE LATELY. and we are in a space that we all can sit down and do business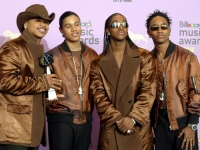 Is there ever going to be an B2K reunion. YOU NEVER KNOW. I THINK BY NOW EVERYONE KNOWS MY FEELINGS ON THE MATTER, I THINK WE OWE IT TO OUR FANS AND IF IT'S GOD'S WILL, IT WILL HAPPEN, IF IT'S NOT, WE HAVE GREAT MEMORIES TO LOOK BACK ON. but my hope will never say never there my brothers
Is there any artist you want to work with right now. I'M ALWAYS UP FOR COLLABORATING WITH KNOWN ARTISTS THAT I RESPECT AND ADMIRE. RIGHT NOW I'VE BEEN FOCUSING ON ARTISTS THAT ARE UP AND COMING SUCH AS @olidahaitianprince who currently has a new single out title "She Likes" , @jayesgee__ who also just released his new single "Transition " @JayDeepolo

We follow your career and at one point have you ever thought on giving up after the the b2K brake up. NEVER, GOD GIVES US ALL A GIFT AND I BELIEVE THAT MY GIFT WAS TO BE AN ARTIST AND BUSINESSMAN SO THAT I HAD A PLATFORM TO REACH AND HELP THOSE IN NEED AND AS LONG AS I AM BREATHING I WILL CONTINUE TO DO SO. and keep moving I'm so much smarter










































































What make you keep going on your music career.
ASIDE FROM WHAT I JUST SAID, I'M STILL GROWING AS AN INDIVIDUAL AND AS I GROW I VIEW LIFE AND SITUATIONS DIFFERENTLY AND THAT ALLOWS ME TO BE CREATIVE AND EXPRESS MYSELF THROUGH MUSIC.
Any advice you have for anyway out there trying to make it into the music business. OH MAN, THERE ARE SO MANY PIECES OF ADVICE I HAVE TO SHARE. ONE OF THE MOST IMPORTANT THINGS I THINK WOULD BE TO JUST DO GOOD BUSINESS. I KNOW I'VE MADE CERTAIN MISTAKES AND I'VE ALSO BEEN TAKEN ADVANTAGE OF. AS I'VE GROWN I SEE THE IMPORTANCE OF DOING GOOD, FAIR, HONEST BUSINESS. WHEN PEOPLE PUT THEIR SELVES OUT THEIR FOR YOU, BE APPRECIATIVE. ALWAYS REMAIN HUMBLE THE FANS DICTATE YOUR CAREER SO YOU NEVER KNOW WHEN IT CAN END.

more information: http://www.b2k.com
Keywords: Music
Liability for this article lies with the author, who also holds the copyright. Editorial content from USPA may be quoted on other websites as long as the quote comprises no more than 5% of the entire text, is marked as such and the source is named (via hyperlink).
| | |
| --- | --- |
| | Daren Frankish |
| | RAHMA-SOPHIA RACHDI |
| | Ruby BIRD |
| | Yasmina BEDDOU |
| | Aurangzeb Akbar |